About Us
Enriched with several years of real estate experience, we have deep insights into this sector. We understand the pulse of the masses and classes, their requirements and expectations about affordable dwelling places.
We believe in providing complete Living Solutions. We focus on quality, ambience and affordability. We don't over-promise and under-provide. We provide what we promise. Realistic offer is the hallmark of Anand Vihar.
We believe in only one "class" i.e. the class of our projects. Anand Vihar is our humble contribution towards providing housing solutions to people of all categories. Satisfied customers are our capital.
In the heavily crowded real estate sector, Anand Vihar stands out because we don't hesitate to go that extra mile for the "anand" of our clients.
The Anand Vihar COM Edges:
COMmitment of delivering best-in-class
No COMpromise on quality
Always strive for customer COMfort
COMbination of best possible amenities at affordable cost.
COMpetency personified.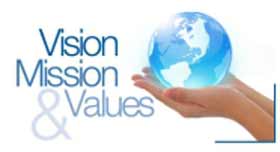 MISSION
To offer qualititative & cost-effective real estate solutions to our clients. Our mission is to increase manifold success in commercial and residential real estate.
VISION
To develop eco-friendly housing solutions to delight both classes and masses enabling them to enjoy the premises as a constant source of unending happiness.